Last week's post on the Quilt of Souls stirred up a lot of memories of the power of quilting. No matter the difference of culture, race, class or privilege, everyone who shared their experiences talked about how quilts and quilting were a source of nurturing and love for them and those involved. In the spirit of sharing how we all grow in loving, I am sharing  –  with permission – the reflections of some of our readers on how quilts and quilting touched their lives. Undoubtedly, there are many more stories about how quilting and loving were intertwined in families and life journeys. Please share your experiences in the comments section after the post or by email to me at tom@thadams.com. Here are three replies I am savoring:
Evangelyn, an octogenarian and a native of NY, GA who now lives in Chapel Hill shared her experience as an African American. In her response, I saw several similarities to the author of Quilt of Souls and her grandma.
"What a beautiful story of pain, love, compassion, hope and heritage. Your description of an art that has been passed down in my family brings up beautiful pictures of quilts that I slept under growing up. A favorite of mine was a silhouette of little girls' heads with bonnets on them in all different colors.
My father one of nine siblings who also grew up in rural Alabama told me one of his favorite memories was of the times his mom would host the quilt-making day at their home. All the ladies would meet at a person's home, and they would make a quilt in a day. He said he and his brothers and sisters loved those quilt days because their mother would make a variety of cakes for the ladies and there were always leftovers for the children to share.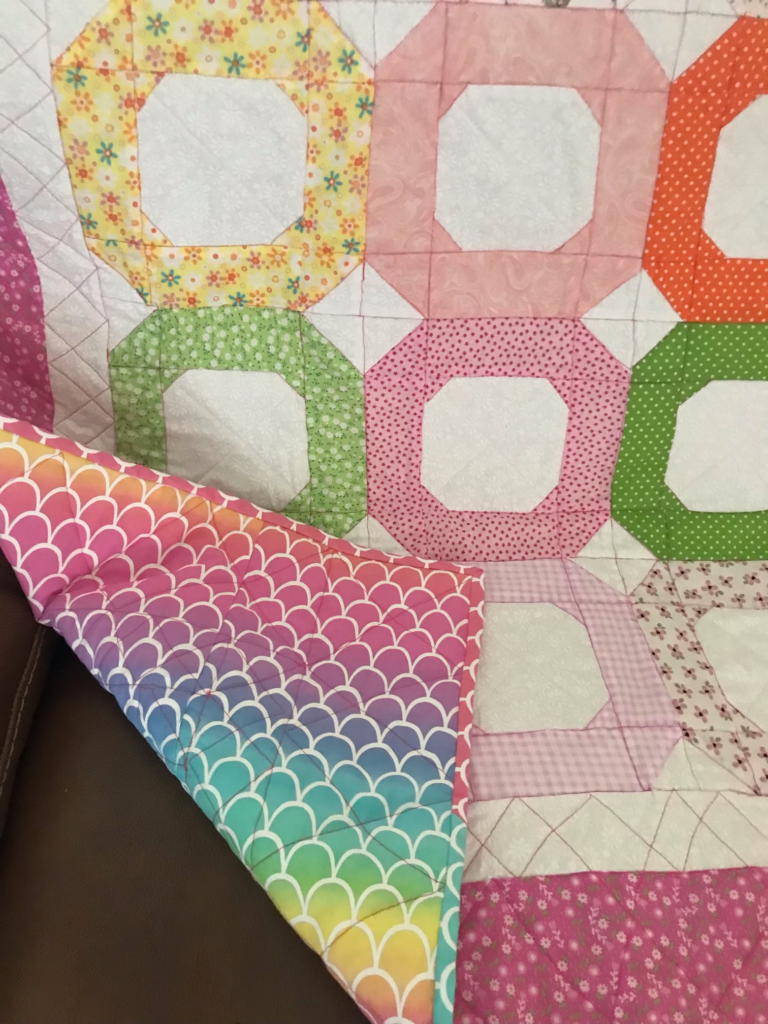 My dad and mom migrated to NY and worked in wealthy persons homes in Bronxville, NY. Someone was always giving them their used clothing. I remember one Sunday morning, when I was very young, seeing my parents cleaning out the clothes closet. There were all these men's suits. My parents had an old Singer sewing machine that worked by a manual pedal. My dad cut those suits into squares and my mom sewed all those squares together and they made what was the cover of a quilt. Well, they never got any further than sewing the squares together but that blanket of squares kept me warm until I left their home to get married.
Our neighbor here in Georgia who is African American makes the most beautiful quilts. She has offered to help me make a quilt out of some of the beautiful kente cloths we have brought back from trips to Africa. She just made a beautiful quilt for the newest member of our family Jordyn Irene born July 14, 2022."
Mary is a reader from Maryland, also an octogenarian, of German and European stock reflected on how quilts were used to communicate love at special occasions in her family.
"Like many, I have quilting in my background — an aunt and my godmother made quilts for me when I was born. Later on, my grandmother made a bigger one for me, which sadly was lost in a move — I only hope someone else treasures it now!
When my kids were married, my other kids, their spouses/significant others and I made quilts based on each couple's lives — we made four. Then when each couple had children, we made a small baby quilt for each family — another four were made.
Recently, a granddaughter rallied all family members to design a square each, sewed them together and presented a quilt to me one Christmas a few years ago. It warms my heart and the rest of me when I snuggle underneath.
My family quilts sprang from happy events unlike the stories you describe in your piece where they came out of deep pain of slavery. Thanks for reminding me of some of the pain of others as well as treasures in my own life."
Sally from Atlanta creatively connected the message of Quilt of Souls with the pressing issue of global warming and how we care for our planet.
"I like the metaphor of a quilt binding us all together. It's only in recognizing this oneness that we can" stitch" together a way forward for Mother Earth."
As I reflected on all the comments, I was reminded of how scarcity thinking and the need to compete gets in the way of loving. Worse yet, we end up in conflicts and wars like the struggle in Ukraine. If we are all one quilt our need to compete changes a lot. We are more alike than different. Then tolerance, respect and love become our path for strengthening the quality and durability of our quilt of souls.